Along the coast of Maine lies a town that has whispered inspiration to artists from all walks of life. Ogunquit, a charming seaside gem, has etched its essence onto countless canvases through the hands of diverse artists over the years. Its allure is so profound that it has become a place for creative souls seeking to capture its charm.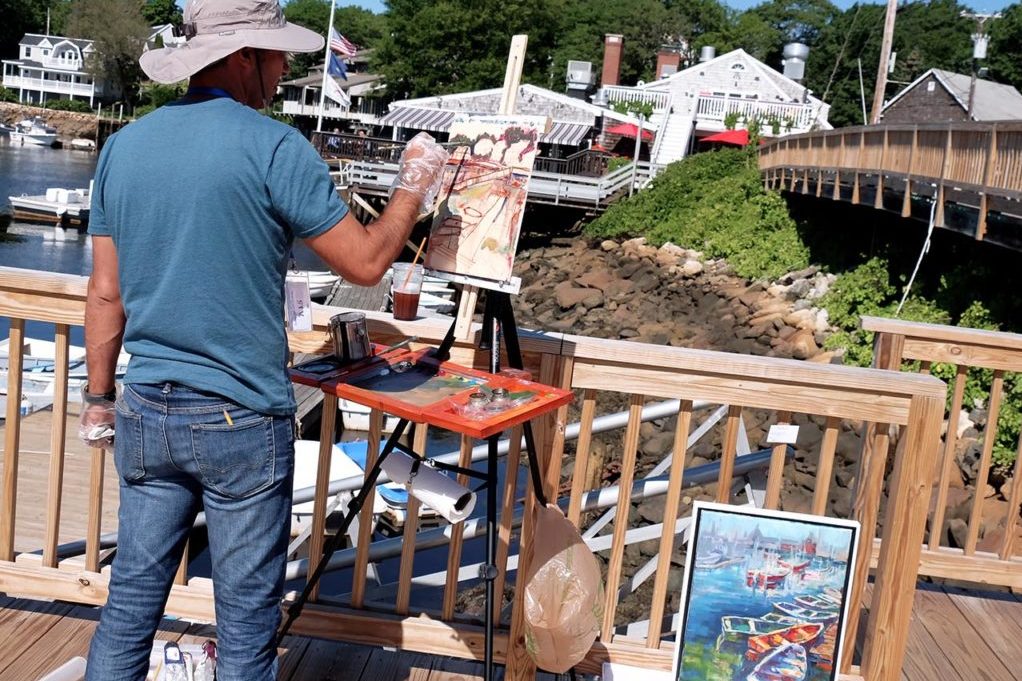 A Visual Symphony Unfolds
There are few places in the world, especially among tiny towns like Ogunquit, Maine, that have drawn the attention of artists in such a kaleidoscope of forms. The passage of time has witnessed an unending parade of vibrant artists, each capturing the essence of Ogunquit's "beautiful place by the sea." Every nook and cranny of this enchanting town has been etched, painted, and photographed with unwavering passion. Among the most revered grounds in American art history, Perkins Cove in Ogunquit stands as a testament to the profound connection between art and heritage.
Where Artistic Legacy Meets Cultural Celebration
At the very heart of this artistic legacy, the Ogunquit Art Colony was born, infusing life into Perkins Cove with its creative spirit. Today, Perkins Cove continues to thrive as the epicenter of one of Maine's popular cultural events: Ogunquit's Perkins Cove Plein Air Art Event. Rooted in tradition, plein air painting in and around Perkins Cove is a cherished practice of the Ogunquit Art Colony.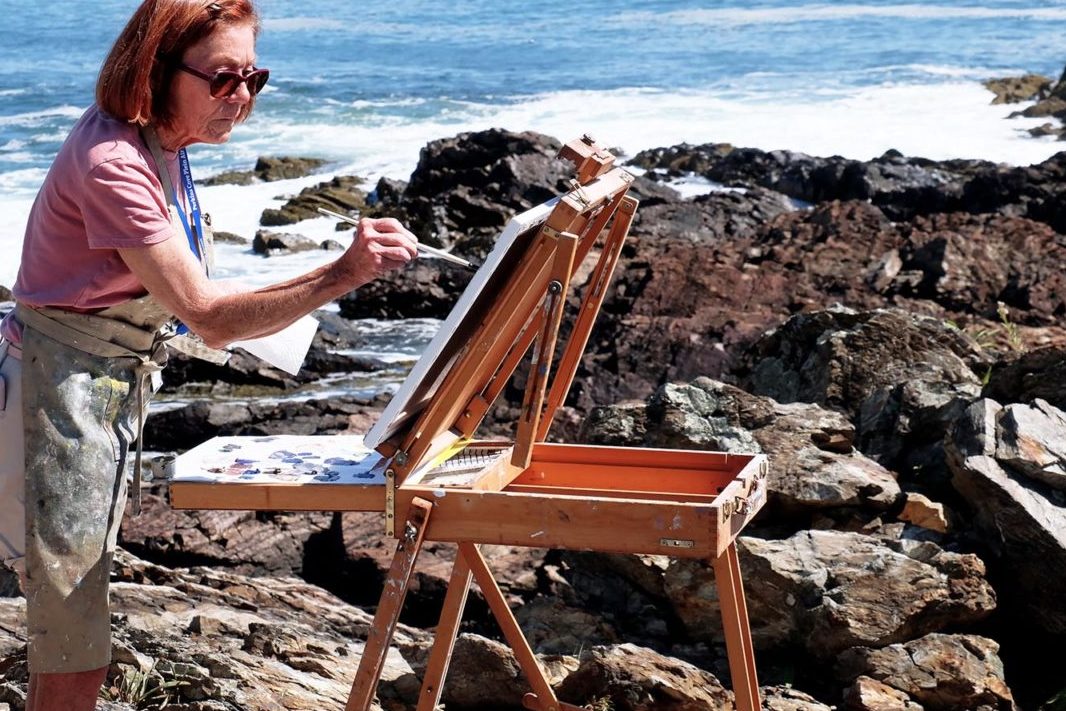 Save the Date: September 9th, 2023
On Saturday, September 9th, 2023, the charming town of Ogunquit will come alive with colors and creativity. Artists and art aficionados alike will grace the town's streets, the Marginal Way, and descend upon Perkins Cove for Ogunquit's 3rd Annual Perkins Cove Plein Air Painting Event. This celebration of artistic expression promises to be a visual feast, a harmonious blend of passion, and an ode to Ogunquit's enduring charm.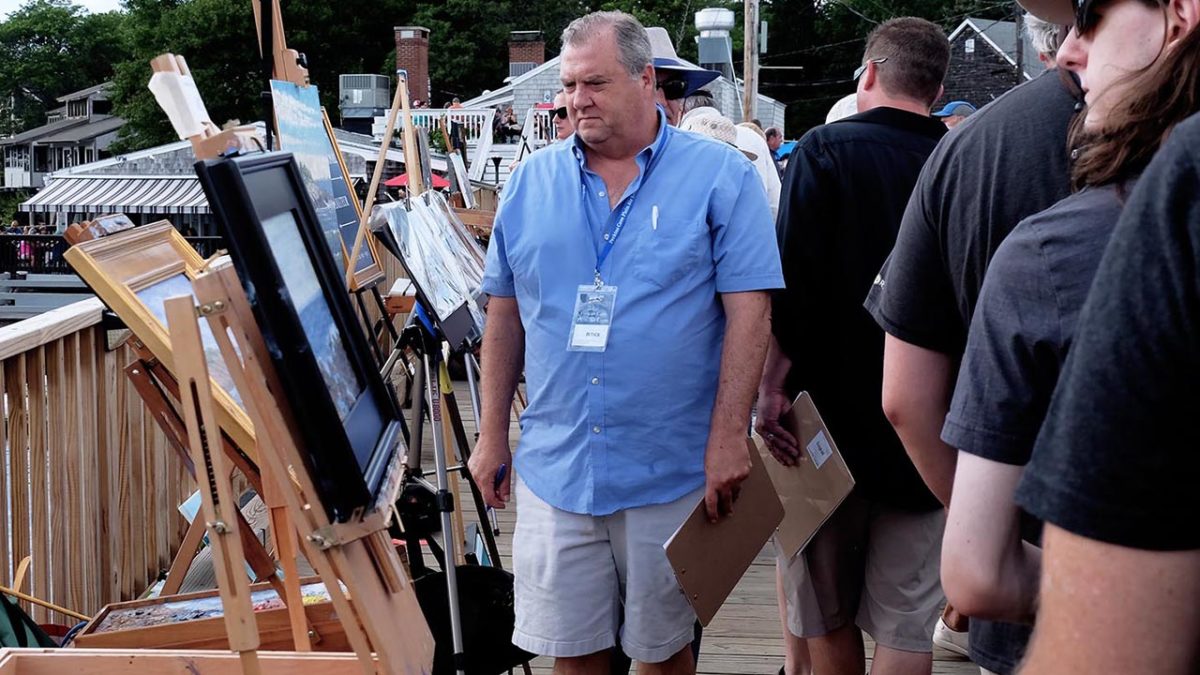 A Day Filled with Art and Enchantment
Starting at 9 am and extending through 3 pm, visitors to the 2nd Annual Perkins Cove Plein Air Event will have the privilege of witnessing plein air painters at work. With brushstrokes capturing the essence of the Cove's beauty, the air will be charged with creativity. As the clock strikes 3:30 pm, anticipation builds for the Professional Awards presentations, followed by the Amateur Awards presentations. The momentous occasion will also witness the prestigious David Lussier Gallery of Excellence Amateur Award.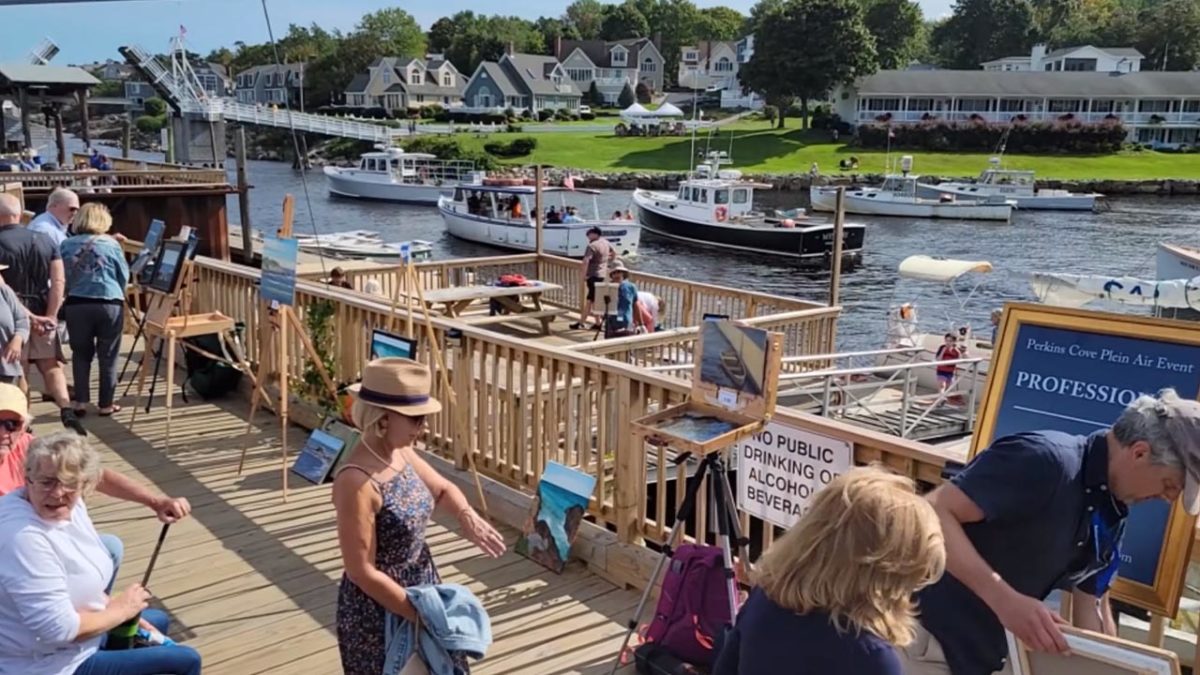 A Chance to Own a Piece of Ogunquit's Beauty
For those who wish to take a piece of Ogunquit's beauty home, the event's Wet Paint Sale from 3:30 pm to 5 pm offers a unique opportunity. These one-of-a-kind paintings, capturing the essence of the "Beautiful Place By The Sea," will be available for purchase, letting you hold onto a piece of Ogunquit's charm forever – almost as if you're capturing the moment before the paint dries.
Ogunquit's Perkins Cove Plein Air Show is a tribute to the timelessness of art, the allure of a coastal haven, and the seamless fusion of creativity and culture. This September, come be a part of this artistic symphony and witness the magic unfold against the backdrop of Perkins Cove's breathtaking beauty.